Privacy Village
From Chaos Communication Camp 2007
Village
Contact
rcrf@vorratsdatenspeicherung.de
# small Tents
# big Tents
Workshops in the Village?
Projects
GPS Coordinates
{{{GPS}}}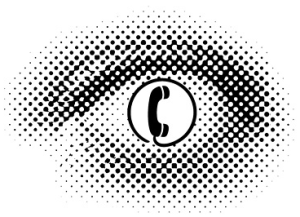 [edit]
Next Meetings
Sit together at the campfire in front of the hackcenter on saturday 11th at 5pm.
[edit]
Where to find
this is just the place where we meet the first time - this is not the village
At the left side at the Caravan Area, right before the tunnel/Bunker der Engel. Two VW-caravans, one in orange, one in red, both with a licence plate beginning with "PAF-..." (Update: at present, there is only the orange caravan - the other is still missing) Update²: Second caravan has arrived.
Opposite to the c-base on the other side of the street.
Between the two busses a awning or cover will provide place for 20-30 People sitting on the ground for having this meeting.
You can find our website here.
[edit]
Who we are
data security, privacy and civil-rights activists from several organisations or groups:
(others are welcome, please add yourself...!)
[edit]
How to get in contact
meeting tomorrow, 16:30 at the place described. Ask sva in irc.freenode.net #camp for further information
| Who | Located at the camp | Contact |
| --- | --- | --- |
| sva | dect | 2147 |
| bine(bln) | dect | 2463 ("bine") |
[edit]
What we provide
The Privacy Shelter shall be a place for privacy- and human rights activists of all kind, specially, but not exclusively, the AK Vorratsdatenspeicherung.
[edit]
possible projects
Talking about the european dimension of data retention and forming a european network. This will include talking about the european strategic meeting at August 31 in Berlin - AKVDS
Presentation: Un-Conference: Using the net for political activism! - Organized by Greenpeace and netzpolitik.org (time will be anounced in the wiki and on the tents)
Project "Secure Communication for Privacy - A Network Test": testing RetroShare serverless p2p Instant Messenger in a small network, exchanging certificates and testing the encrypted network communication for Messages, Chat, Groupchat and spamfree Emails. RetroShare is the next generation Communication Network which provides privacy with all transfers encrypted. A small group will test, exchange and authenticate RetroShare Privacy Keys and helps installing and using the Tool. http://retroshare.sf.net - Retroshare p2p Messenger
Workshop: Running an www.i2p.net node - What can it support to privacy? What can it support to saved IP adresses? Questions and Settings. - I2p
Public Speak: "Does Google really care about our Privacy? - www.yacy.net - a p2p websearch alternative to google datacrake. Googlevil
RFID - Really Forbidden Intime Data - How can we protect from RFID? (Watching "Auf Nummer sicher" from David Dietl.) RFID
Workshop: Making a List on a DVD, which Tools are now forbidden Hackertools by law. Providing the ISO by Torrent for medical machine exam only. - Whatisahackertool
Develop a concept for Crypto Partys [1] to promote privacy enhancing tech for the masses and even joe sixpack
- Drinking Coffee & Espresso - Chatting and discussing.
[edit]
what we need...
We need poeple to bring stuff to our village:
big tents!!!!
chairs, tables ...
light, lamps and so on
interior decoration
(tbc)
.......