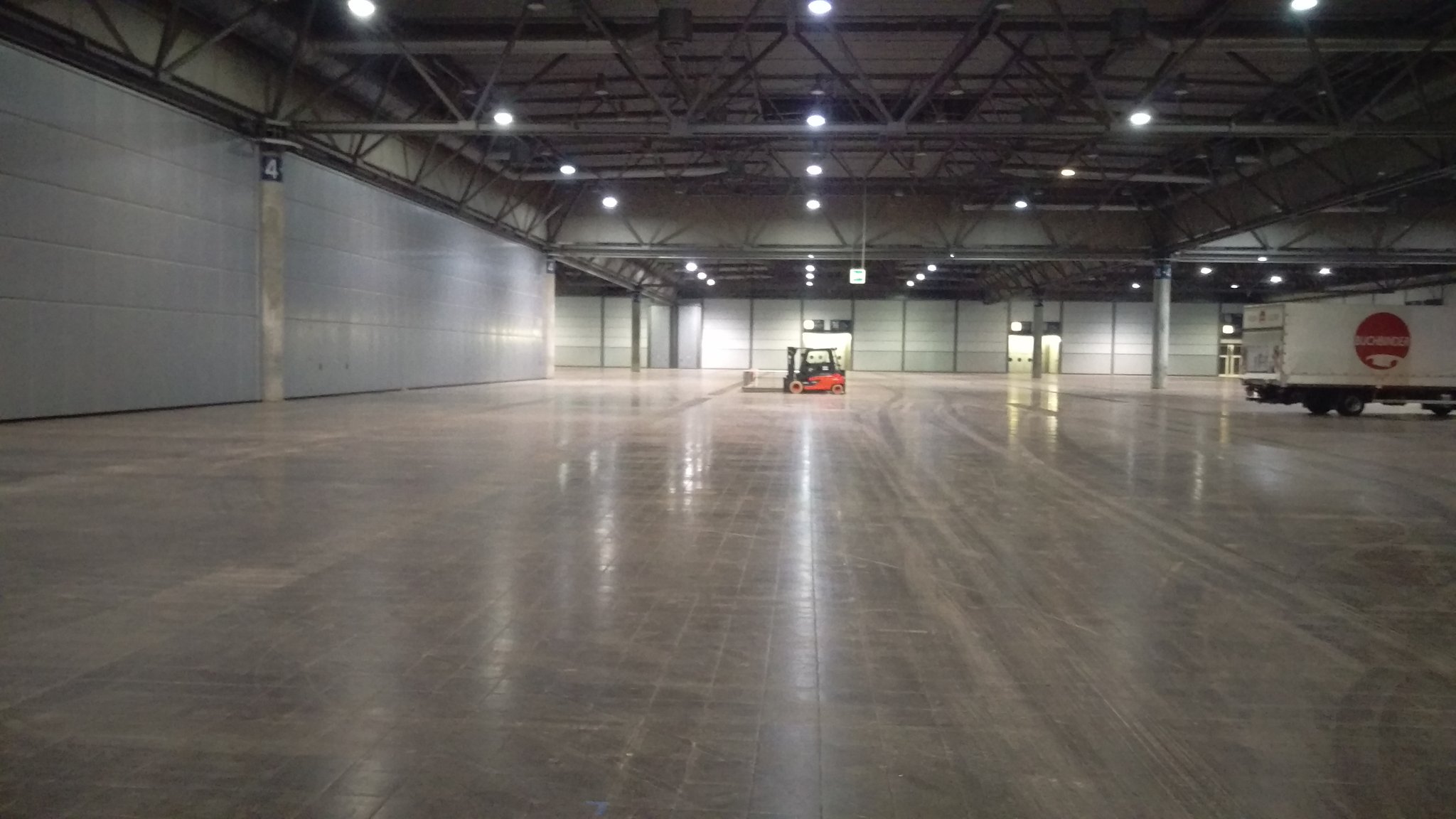 Call for Angels for the 36C3 buildup and teardown
TL;DR
The buildup and teardown of 36C3 needs angels!
If you want to help with the buildup, you can come to Messe Leipzig from the 18th of December and show up in Heaven (CCL) or in hall 4 for info.
Bring warm clothes and solid shoes. Safety shoes, if you have some.
Be careful – buildup means the halls are construction sites! Take care of yourself and others. Stay in safe distance from vehicles and heavy machines and leave your pets at home. Please don't bring children before the official start of the event if possible.
If you can stay a couple of days longer and want to earn eternal angel karma please help with the teardown! Teardown starts after the closing ceremony and goes on until the 5th of January, which means we have less than half the buildup time. So we need every possibly available angel. We will post more info regarding teardown on this blog soon.
For further info check the Event Blog for publications.
For concrete questions: 36c3@c3loc.de
Long Version
Like every year we need as many angels as possible for the 36C3 buildup so that the boring halls evolve to one shiny colourful Chaos Communication Congress.
This year's buildup starts on the 16th of December. During the first two days there will be mostly just team arrival and bootstrapping before it all really takes off. After this more parallelized tasks will show up every day. The majority of tasks take some time to surface. Because of that we ask especially the non-Leipzig-locals to rest some days instead of arriving early and come to the buildup from the 18th of December. Don't worry, there will be more than enough to do and more with every day.
What needs to be done?
There is a huge amount of variety in the tasks that need to be done so that everyone should find themselves a topic that fits them. Some tasks have been planned before but the majority of things happens quite spontaneously because we cannot anticipate everything very well beforehand. Especially the time tables are very fluid and can change quickly at times. Because of that there is no angel system or online shift planning used during buildup. Just come over and pick a task that suits you onsite. Please ask in Heaven, which is located in the CCL, what needs to be done at the moment or get yourself some info. If Heaven is not running yet come to the Preheaven in hall 4.
What else must be observed?
The halls are not heated during buildup. Bring some warm clothes that don't mind some dirt and bring solid shoes, bonus points for safety shoes S1 or higher. We have some personal protective equipment (PPE) to offer but if you can bring your own working gloves, tools, $(safety-)gadgets you are more than welcome to do so.
Despite the often chilled atmosphere during buildup please remember and be aware that the buildup is a construction site! Take care of yourself and the people around you and keep safe distance from heavy machines, cars, forklifts, trucks etc.
Please don't bring children before the official start of the event if possible. Children are an immense safety risk in the construcion areas – mostly for themselves. Please also leave your pets at home. An event with 16.000 attendees isn't the right place for animals anyway.
And the teardown?
Teardown starts on Day 4 directly after the closing ceremony and goes on until the 5th of January.
Especially during this phase we need every help we can possibly get. Everything brought into the halls during the two weeks of buildup needs to be brought out again within six days – which is less than half the amount of time. We are thankful and happy for every angel who is able to spend some more days onsite and help with tearing down this huge event.
More info especially regarding teardown will be posted on this blog soon.
For further info check the Event Blog for publications.
If you have concrete questions please contact 36c3@c3loc.de
See you in Leipzig!
Your LOC