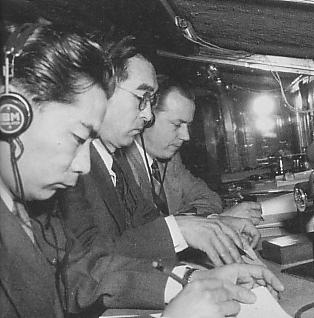 Lost in Interpretation …
This year, we will continue a tradition started last year with the "spontaneous simultaneous" interpretation of the Hacker Jeopardy. As of tomorrow, we will interpret one event in Saal 1 each day.
On day 2, we will give it a try with the Fnord News Show (11pm). On day 3, we will continue with the traditional Hacker Jeopardy (11pm as well). This is always a lot of fun for the participants, the audience, and the interpreters as well. On day 4, the finale will be the Security Nightmares 2009 at 4:30 pm.
If you would rather listen to bad English than perfect German, you can dial in to 8101 using your DECT phone. Your team of hobby simultaneous interpreters (volty, ixs and alech) will try to make the talks more understandable to you—if that's possible at all :-) For the Hacker Jeopardy, we recommend to follow the interpretation from outside the lecture hall, because otherwise the funny bits will be hard to understand on the phone while people are rolling on the floor, laughing.